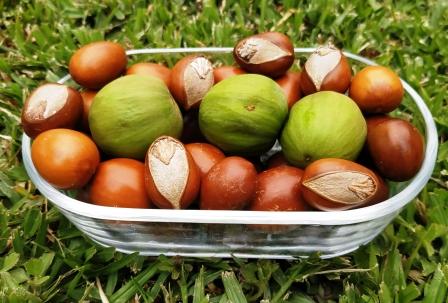 Welcome to your direct point of contact to the "best" women's cooperatives in Ghana/Burkina Faso and recently also to the very ambitious Bobo Beauty Factory (BBF) in Burkina Faso (see below for more information).

The shea butter women's cooperatives receive SHEA WALE FAIR TRADE Bonusfrom us and are thus additionally motivated to produce high quality shea butter.

Also with BULK shea butter we do not deviate from our well-known quality criteria (Shea WaLe).

Our employees work closely with the women and we bring the Shea WaLe products directly to the German market. By avoiding middlemen, we can offer competitive conditions despite the fair trade mark-up.

Ask us for an individual offer. In order for us to be able to make you an attractive offer, we need the desired order volume and a copy/scan of your trade licence. Thank you.

Your advantages of working with us:
 
Since 2006 we have experience with and contacts to over 300 Shea Butter women in Ghana/Burkina Faso. We use our own staff and infrastructure (such as warehouses, vehicles and high quality production equipment).

Shea WaLe Shea Butter combines the advantages of handmade shea butter and an own management structure with a well defined ProPoor trading approach.

Our shea butter women are specialists in the field of shea butter production. Through training and coaching we keep our production methods up to date.

Double Watchman principle: In addition to the supervision by the women's groups themselves, at least one of our employees is present at the CLASSIC/MineralClassic brands. The aim is to achieve the highest quality combined with traditional wisdom and natural products...nature gives us what we need.

NEW: We have recently started working together with the Bobo Beauty Factory (BBF). The BBF produces cold pressed oils of the highest quality. For this purpose, food-conform machines and tools "Made in Germany" are used. Through this cooperation we can offer quantity discounts for the following natural products in addition to the shea butter variants ProNature/CLASSIC/MineralClassic:


    Baobab oil, 100% pure, cold pressed, wild collection
    Sesame oil, 100% pure, cold pressed
    Balanites (desert date) oil, 100% pure, cold pressed, wild collection
    Peanut oil, 100% pure, cold pressed
    African peanut oil, 100% pure, warm pressing
    Neem oil, 100% pure, cold pressed
    Moringa Oleifera powder, 100% pure

How you proceed to register as a commercial customer:


    After successful registration you will automatically receive a confirmation email. Then send an e-mail with the reference to the commercial customer activation to our service e-mail address service(AT)sheabutter-ghana.de... and request an individual offer or our current price list for large customers. Thank you very much and ...enjoy.